WELKOM, WELCOME, WILLKOMMEN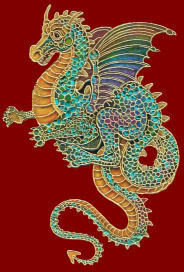 Allereerst willen wij u van harte welkom heten op onze website.
Op deze site vertellen wij u iets over onze kennel en onze honden
Natuurlijk vergezeld van vele foto's van zowel onze honden
als van onze nakomelingen.
Onze website is in het Nederlands maar op de meeste pagina's
kunt u een vlag aanklikken voor een vertaling in het Engels of in het Duits.



Als u vragen heeft of meer wilt weten, twijfel dan niet om ons
een email te sturen of het contactformulier in te vullen.
(Onderaan in het menu aan de linkerkant).






First of all we would like to welcome you on our website.
On this site we will tell you something about our kennel and our dogs.
Of course accompanied by many photos of our dogs and our offspring.

Our website is in Dutch.
There is a possibility to translate to the English or German language.
You can then click on the relevant page on the English or German flag.





If you have any questions or if you want to know more,
please do not hesitate to send us an email or filling in the contact form
(At the bottom of the menu on the left).


Herzlich willkommen auf unserer Homepage.
Auf diese Hompepage erzählen wir über unsere Zucht und unsere Hunde.
Selbstverständlich begleitet von vielen Fotos von unseren Hunden und unsere Nachkommen.

Unsere Website ist auf Holländisch.
Es gibt eine Möglichkeit, eine Deutschen oder Englischen Übersetzung zu erhalten.
Sie können klicken auf die entsprechende Seite auf der Englischen oder Deutschen Flagge.

Wenn Sie Fragen haben oder mehr wissen wollen,zögern Sie nicht und senden Sie
uns bitte eine e-Mail oder füllen Sie das Kontaktformular aus.
(Ganz unten im Menü auf der linken Seite)




Ben, Ilone & Wesley Kooijmans
Oud-Cromstrijensedijk WZ 75
3286 BS Klaaswaal
Nederland
Tel: 0031-(0)622451747
Email: [email protected]
Facebook: https://www.facebook.com/shibaatje


Onze honden in de sneeuw, our dogs in the snow, Unsere Hunden im Schnee