ONZE SHIBA OUDJES, OUR SHIBA OLDIES,
UNSERE SHIBA OLDIES



Hieronder kunt u onze oudere honden bekijken.
Deze honden genieten allemaal van hun oude dag en zijn nog steeds bij ons.
Zij worden niet meer voor de fok ingezet.


Below you can view our older dogs.
All these dogs all enjoy their old age and still live with us.
They and are no longer used for breeding.
Unten sehen Sie unsere älteren Hunde,
Diese Hünde genießen alle ihr hohes Alter und leben immer noch bei uns.
Sie werden nicht mehr zur Zucht verwendet.

ONZE SHIBA OUDJES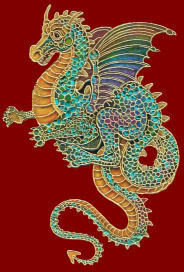 Baruda Kimiko del Cazadora Blanca
(Baruda)
NHSB: 2744395
Geb: 05-04-2009
V/F: Onan Miyagi del Cazadora Blanca
M: Fallscreek's Kimiko-Kuroi



Chimari Shira del Cazadora Blanca
(Sisi)

NHSB: 2745383
Geb: 08-04-2009

V/F: Morningstar Kuro-Miyagi
M: Purishira-Fuji del Cazadora Blanca


Irisa Niji-Hime del Cazadora Blanca
(Iris)

NHSB: 2814033
Geb/Born: 21-10-2010

V/F: Onan Miyagi del Cazadora Blanca
M: Niji-Mara-Hime del Cazadora Blanca





Wayenne Mitsu del Cazadora Blanca
(Wayenne)

NHSB: 2903550
Geb/Born: 07-11-2012

V/F: Hillsdale O'Kissaki Tanto
M: Benimitsu Niji del Cazadora Blanca


Yakumi Irisa del Cazadora Blanca
(Yakumi)

NHSB: 2915779
Geboren: 08-03-2013
Geslacht: Teef

V/F: Hillsdale O'Kissaki Tanto
M: Irisa Niji-Hime del Cazadora Blanca